Read Time:
1 Minute, 26 Second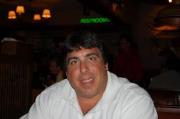 (PRWEB) November 03, 2012
RMVH Virginia dot com vacation rentals in Virginia part of the Rent My Vacation Home dot com vacation rental franchise of 83 offices located throughout the United States. Vacationers no longer have to look all over the net to try and find a vacation home now they can search 83 sites with one click of the mouse. Vacation homeowners no longer have to list their home over and over all over the Internet they can now do this on one form and it is broadcast to 83 major websites in the vacation rental industry.
The sites and offices include a lot more than just information and vacation rental homes.Information on travel, transportation, golf and other entertainment in the area is also on site. No longer do vacationers have to wait for keys in the mail and send checks to unknown parties. The vacationer deals directly with the homeowner and makes a reservation with their credit card and receive travelers insurance so that their free to cancel just as they would when booking a room at a Holiday Inn or Marriott.
The service is free for vacationers and only $ 16 a month with no contract for vacation homeowners after a free trial period of 30 days. RMVH-Virginia is located at 576 N. Bird Neck road, Suite 105, Virginia Beach, Virginia, 23451 , website address of http://www.rmvhvirginia.com, Phone :757-634-3560 or email info(at)rmvhvirginia(dot)com. RMVH Network Subsidiary of Rent My Vacation Home dot com located at 20915 Quince Court, Callaway, MD 20620. Phone 800-699-7684 or email info(at)rentmyvacationhome(dot)com.
"By Jay Kalin"
Related Painting Press Releases