Read Time:
2 Minute, 39 Second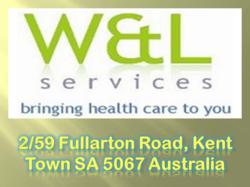 Kent Town, South Australia (PRWEB UK) 16 November 2012
The biggest group in Australias labour force consists of healthcare workers. Australias ageing population is one of the reasons behind the emergence of healthcare as a popular career.
Recent census figures from the Bureau of Statistics show that more Australians are working in healthcare than in any other field. Healthcare and social workers make up 11.6 per cent of Australias total employed population. This represents a 1.1 per cent increase since the last census in 2006.
Doctors, nurses, dentists, physiotherapists, childcare workers, and aged-care providers are among the professions represented in healthcare.
On the other hand, the retail and manufacturing sectors have lost jobs over the last few years.
In the last census, retail employed the largest group of Australians, at 10.5 per cent of the labour force. Since 2006, the retail sector has seen a decline of 0.8 per cent.
The second most common occupation in Australia is community and personal service, which includes people working in health and welfare support, caregivers, aides, hospitality workers, protective service workers, and sports and personal services workers. This group represents 9.7 per cent of Australias workforce.
Wellness and Lifestyles Australia, a company that provides mobile allied health services, gives its perspective on the upward trend in healthcare work.
The healthcare sector employs so many workers because Australias ageing population needs them. The demand for healthcare is so pressing and stable that it makes health care work an attractive field, said Nick Heywood-Smith, CEO of Wellness and Lifestyles Australia. This is especially true of healthcare workers who specialise in aged care.
For qualified allied health workers, companies like Wellness and Lifestyles Australia offer high pay and flexible schedules. This can be especially appealing to women raising children who want more time at home without sacrificing their income potential.
We tend to attract a lot of workers who want the type of work that can fit around their schedules. They choose when they want to work from the pool of available work. This helps them balance their family and personal lives with their need to earn good incomes, said Mr. Heywood-Smith.
About Wellness & Lifestyles
Wellness & Lifestyles Australia (W&L) was established in 2003. It is the market leader in the provision of mobile allied health services in South Australia. Its core business is aged-focussed allied health services. It has grown from a home office to a company with the full scope of allied health services, including physiotherapy, podiatry, speech pathology, occupational therapy, dietetics, exercise physiology, psychology, diabetes educators, massage, natural therapies, and educational training. It provides services to over 180 facilities and over 7,000 aged-care beds. Its current clients consist of aged-care facilities, the intellectually and physically disabled, community health services, day therapy centres, home care package providers, public and regional hospitals, and private clients in their homes. It is the companys vision to become the benchmark for aged care allied health care services in Australia, supplying best-in-class services that surpass needs.